Say goodbye to scope creep.
It happened again. That 'quick' client project you thought would finish ahead of schedule has turned into an ever-growing beast of a project:
Unknowns have multiplied like rabbits

The scope for the project has gone out the window

Your questions to your client have gone unanswered

Delays have transformed your timeline into a maze of uncertainty
But worst of all? Because this custom project is eating into your time, you've had to turn away a lead (or two) because you can't work with them.
When will this project end? No one knows, including you. It just keeps growing.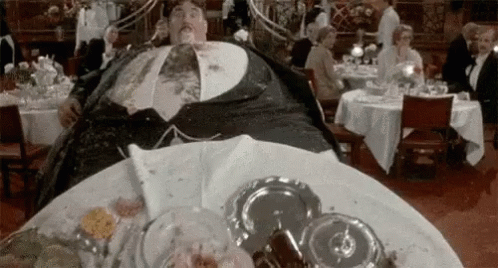 When you're selling custom projects by proposals, it's hard to build a sustainable business.
It's harder to get more efficient with your process and delivery

You're rewriting your proposals for every project that comes through your door

Every project you sell ends up being a bit custom and different, which means each project has

new

unknowns
All of this adds up to delivering custom projects taking more time, having more unknowns, and earning you less profit. What if there was a better way?
"But every project is so different!"
What if you could take custom projects and proposals off the menu? Instead, sell fixed-price, fixed-scope, fixed-timeline services: Productized Offers.
When you take this step, each project you deliver will have a pre-determined scope of work along with defined internal processes you can follow for delivery and a price that fairly compensates you for the value you're delivering.
When you step away from selling custom work through proposals:
You'll take less time to sell

. When you aren't writing a custom proposal for each project, you'll find that your sales process goes

much

faster. Send a templatized email that highlights the details of your offer and includes the next steps. Boom, you're done.

You'll make more profit

. As you get more efficient with your offer, you'll take less time to deliver each engagement, and your profit will increase.

You'll feel more at ease

. Instead of battling scope creep, you'd have a clear set of terms for the engagement you can share with leads and clients.

You'll take fewer risks

. By starting with a defined, fixed-scope starting point, you'll reduce the risk of scope creep or ever-expanding projects.

You'll have more fun

. Because you're optimizing your offer to focus on what's easy + enjoyable + in demand, you'll have more fun delivering on projects.
But can it all be that simple? What are the specific steps you should take to productize an offer? How do you know if you're launching an offer that your clients want?
Learn How To

Design Your Productized Offer
Design Your Productized Offer is your path to launching a systemized, repeatable, done-for-you service with a fixed-scope, fixed-price, and fixed-timeline. In DYPO — a course with a guided mastermind — you'll:
Explore the

process for creating productized offers

that your market and clients want

Standardize a service you've already sold

into a productized offer

Define your process and Standard Operating Procedures

so you know how to fulfill your offer from intake through delivery

Draft an initial sales page that outlines who your offer is for

, what problem it helps with, and who is a good fit as a client, along with the scope, price, and timeline

Start selling your productized offer

by reaching out to past clients and leads

Set up a promotional system

(with both short-term and long-term promotional efforts) so you can promote your offer on autopilot
Over the X-Week guided mastermind (and in the Y hot seat calls), you'll get specific, actionable feedback to help you design your productized offer, define a process, and start making sales.
What's Included?
Explore strategies and systems for creating productized offers
In DYPO, you'll receive access to 7 laser-focused modules to help you master the process for creating productized offers:
Module 1:

"Consultant" v.s. "Doer"

Module 2: Types of Productized Offers

Module 3: Create Your Offer

Module 4: Draft Your Sales Page

Module 5: Define Your Process

Module 6: Pitch, Promote and Sell Your Offer

Module 7: Test, Iterate, and Evolve
Along with hands-on homework assignments to help you apply the concepts. Expect to spend about X hours per week implementing what you're learning.
Discuss with experts & peers
You'll go deeper into the concepts by attending X live online sessions via Zoom video. Live sessions are 90 minutes long and feature hot seats to get you actionable feedback on your productized offer, sales page, process, or promotional efforts.
Productized Service Sales Page Swipe File

(learn from experts and get inspired with this library of TKTKTK launched productized service sales pages)
Resource Library

. With TKTKTK.

Business Health Analysis

. Get insight into your business — and your advantages — as you start to design your productized offer.
Design Your Productized Offer is a guided course with a multi-week mastermind hosted by Kai Davis and Marie Poulin.
When you register, you'll get access to the course material, lessons, and homework.
Over the X week guided mastermind, you'll take part in Y 90-minute group coaching calls to help you turn what you already deliver into a productized offer. (Run into questions? Get stuck? Need a pair of eyes on your offer or sales page? The hot seats in the guided mastermind are what you're looking for.)
Admissions
Take the rest of the year to design, promote, and start selling a productized offer and make some extra cash.
There are only thirty seats available for this 2020 launch of Design Your Productized Offer. Once these seats get filled, registration will close until our next launch in 2021. (Curious about the timing of the group mastermind calls and hot seats? View the complete course schedule right here: TKTKTK LINK)
Ready to get started? Reserve your seat with one of the options below:
Option 2: Two payments of $800
With your purchase, you'll:
Make more money

Eliminate scope creep

Launch a leveraged service offering

Eliminate a majority of your proposal writing

Design and sell a signature, named service offering
Social Proof
Testimonial from DYPO
Frequently Asked Questions
If you've made it this far, you might have a few questions. Here are the answers to common questions that people have asked us about DYPO. (Have a question that isn't on the list? Send us an email, and we'll get you an answer in a few business days.)
Should I apply?
DYPO is for freelancers, indie consultants, and service professionals who are ready to launch a productized offer and take on more advanced consulting challenges. You're a good fit for DYPO if:
✅You're looking for leverage with your time
✅You want to stop writing custom proposals
✅You're aiming to launch a standardized, productized service offering
✅You have a specific target market in mind (or you're willing to focus on a market, niche, or audience you've previously worked with).
If you're willing to put in the work, attend the calls, and do the homework, you're a great fit for DYPO.
Who

isn't

DYPO right for?
If you're brand new to freelancing or selling services (or haven't ever sold a service to a client before), DYPO isn't the right fit for you.
❌ You're brand new to freelancing
❌ You haven't sold to a client before
❌ You have under 3 years of experience selling and delivering services to your clients
❌ You're not willing to pick a target market/niche to focus on
❌ You don't have the time to do the homework or attend the calls
DYPO isn't a fit for you if you aren't willing to put in the work. We recommend students block out ~15-30+ hours for the course to read the material, attend the calls, and do the homework.
How much time should I set aside to get the most out of the program?
DYPO compresses years of Kai and Marie's professional experience into a streamlined X-week part-time course. Launching a productized offer takes a lot of effort. To get the most out of DYPO, you should plan to spend a minimum of X hours per week on the program material, homework, and live online sessions. (Our most successful students spend 4-6 hours per week.)
Will I have access to the material after the program is over?
When do the live calls take place?
About Us
Kai Davis and Marie Poulin are a pair of independent consultants and course creators who help...
"What if this doesn't work for me?"
We're confident that the lessons, processes, systems, and mindset you'll learn in DYPO will help you launch, promote, and sell a productized offer. If you've:
Done the homework

Attended the group calls

Asked questions

Followed our advice
And haven't been able to craft a productized offer, we'll work with you 1-on-1 to help you get your offer launched and promoted.
If you do the homework, attend the calls, follow our advice, and aren't able to craft a productized offer, we'll issue you a 100% refund.